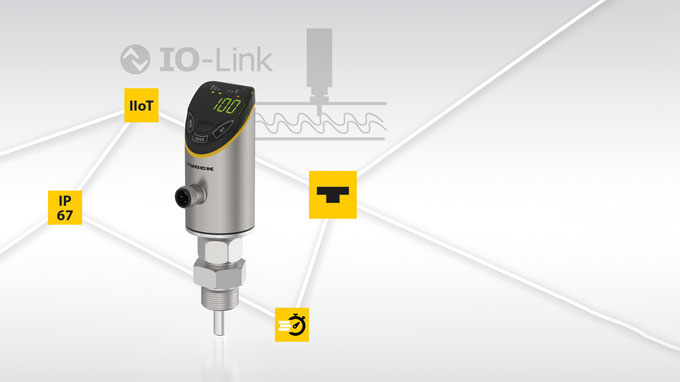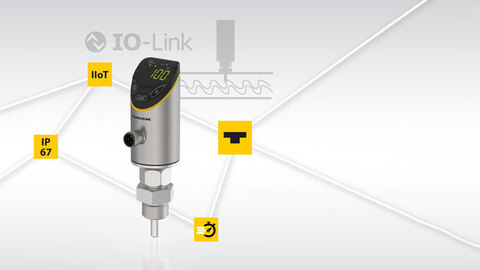 Family gathering: The FS+ flow sensor now features the same plain text display as the other sensors of the Fluid+ family
Flow Sensor with Plain Text Display
Alphanumeric display of the FS101 sensors combines operation and commissioning of Turck's FS+ fluid sensor family

Turck has added the FS101 flow sensor to its FS+ fluid sensor family. The new FS+ devices have the same look and feel and are therefore just as easy to run and commission as all other sensors in the family. The four-digit 12 segment display on the devices shows the current flow value clearly as a percentage of the setpoint.
Your Benefits
Fast and easy commissioning
High reliability thanks to error-proof teach-in support with Delta Flow
Easy operation thanks to plain text display with capacitive touchpads
IO-Link smart sensor profile
The implemented IO-Link smart sensor profile simplifies the conversion of the IO-Link flow sensors of other manufacturers to the FS+ devices since process data, parameters and functions are standardized. The sensors can be used for example to monitor flows in coolant circuits or for dry-run protection in pumps.
Easy commissioning with Delta Flow
The FS101 retains the two unique Quick Teach and Delta Flow functions that already simplified commissioning in the FS100 with a bargraph display. Delta Flow ensures that the teach-in is not performed until the warm up phase of the temperature peak is completed, and a constant flow is present. This therefore eradicates a frequent source of errors in traditional parameterization processes. Users benefit moreover from the trouble-free operation via capacitive touchpads. Turck will continue to offer the earlier FS100 devices with a bargraph display.
---
INDUSTRIES
Automobile sector
Machine building
Factory automation
---
KEY FUNCTIONS
Plain text display shows flow value as a percentage
Hysteresis and window function
IP67/IP69K
IO-Link smart sensor profile
Output of the temperature value via IO-Link or analog output
---
RELATED CONTENT
PRODUCT DATA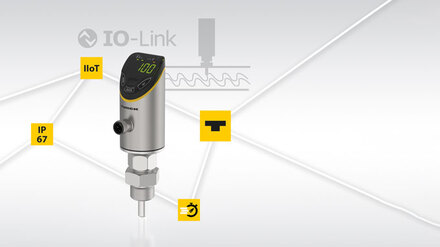 Approvals, data sheets, technical specifications, instructions, certificates, CAD data and more
---
DIGITAL SHOWCASE